Experienced dentists with conservative treatment planning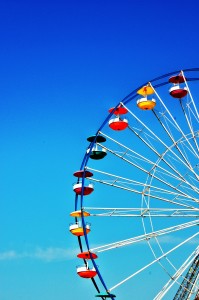 Our doctors and staffs stay on top of the current technology with a passion to serve our patients with the most effective yet the least harmful way. We offer comprehensive services including preventive, cosmetic, restorative, periodontics, pediatric, orthodontic, prosthodontic, and oral surgery care.
Affordable Care
We want you to come, so we keep our fees low by efficiently managing the office to keep the overhead low and share the difference with you. We take most major PPO insurances and offer Care Credit as a payment financing option. We also offer student, teachers, veterans, senior citizen, and multi-family discount to help you stay healthy.
Minimize Patient's time in dental chair & Make it as comfortable as possible
We value your time, so we do our best to keep your time short in the dental chair.  There are TVs in each operatory, and you can request for a blanket, neck pillow, headphone, earphone, cushion to make your stay with us easier and comfortable.
Clean and Safe Environment for patients
We Follow ADA and OSHA's recommended clinic standards and take a step further to ensure that Delight Dental Studio is a clean and safe environment for our patients through extensive training and systemic set-up and cleaning process.
Informative Patient Education
We capture pictures from the patient's mouth & show it directly on the computer to present the problem & also suggest ways to improve the oral & overall health.
Green Dentistry
Our goal of keeping our patient & community safe clearly shows in our commitment to become eco-dentist. Here's our list of things already accomplished & things we are currently working on.
Innovative Dentistry
We incorporate latest technology
electric headpieces (more quiet & less bumpy)
Invisalign clear braces (quick & invisible alternative to metal braces)
dexis digital x-rays & digital panoramic x-rays (less exposure)
zoom whitening (one hour whitening in office)