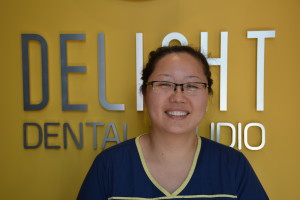 Meet Dr. Yoonju Kim
Education & Experience
I graduated from University of Illinois in Urbana-Champaign in 1997 with a bachelor's degree in computer engineering (yes, not a typical biology major!) I started my career at IBM and also worked at Accenture as a consultant. I went back to University of Illinois at Chicago dental school to fulfill my dream of becoming a dentist and graduated in 2008. Ever since then, I have been working as a general dentist in the city of Chicago.
Dentistry is no longer a profession without a deep understanding of the current technology. I am familiar with both worlds and will be able to provide the best solution for our patients.
Personal Life
I was born in South Korea and moved to US when I was fifteen. I'm happily married with a beautiful daughter. She is 4 years old and an amazing gift for my family. My view in life has completely changed after her birth. As a mom, I want to make sure it is a safe environment for her, so I turned my eyes into organic & natural. This is how I became determined to bring the concept of eco-friendly dentistry into the practice as well.
I love travelling and running, but I love spending time with my daughter the most! I live in Bucktown, so I'm so excited to live and work in the same neighborhood.